I may be a little slow off the mark here but I got rather excited earlier when I went to my local store and saw that
Glamour
magazine currently have one of their team-ups with
Benefit
on the shelves with their latest issue. For just
£2
you can pick up a mini Porefessional, That Gal primer or Bad Gal Lash mascara - not bad at all!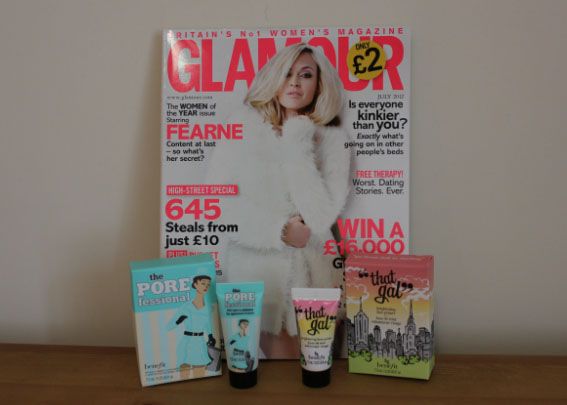 This picture is slightly deceptive. I did look silly at the checkout by buying two identical magazines to get the two samples I wanted, but I left one out of the picture. I'd have got a third if one containing the mascara was there, but sadly it wasn't...ho hum.
I do love it when cosmetics companies do collaborations like this. Do you remember the past two Glamour/Benefit offers? Bad Gal liners, It Sticks, Eye Brights and Her Glossiness lip glosses spring to mind...brilliant.