So here it is, my final Glossybox. I've just had a quick browse around and I'm pretty sure that you're slightly sick of seeing these posts popping up by now! I wasn't overly impressed by the last box I received and knew that although I'd cancelled my subscription that I'd be getting this box anyway and hoped it'd at least contain some products I could use!
Aren't I clever? I managed to restrain myself long enough to take a picture of the box before I opened it: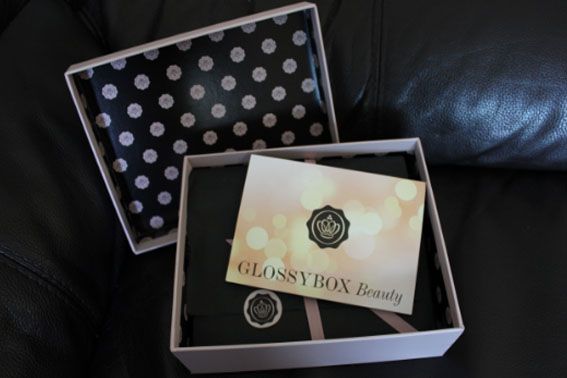 (not sure why my photos are looking a little blurry tonight!)
On opening it I was faced by this little array of products: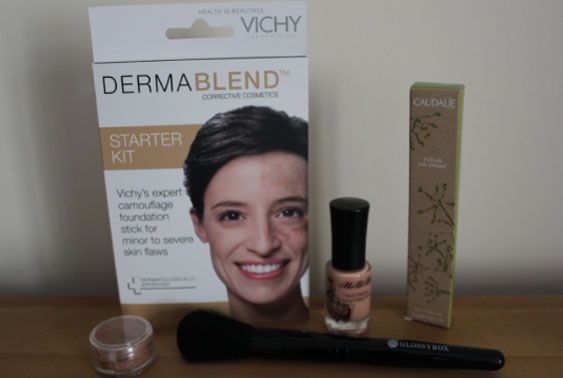 1.
BM Beauty Summer Warmth Bronzer
- just the thing I need at the moment! Since trying the Bare Minerals range I have always loved the finish that mineral makeup leaves. I'm always open to trying new brands so once I've made this slightly more accessible and have removed it from the little pot it has come in I'll be happily trying this.
2.
Vichy Dermablend Ultra-Corrective Foundation Cream Stick
- I'll be honest with you, I don't know all that much about this brand. However isn't the point of these boxes to introduce new up and coming brands/products? I think so. Anyway, in this little sample set there are a range of colours to suit several skin tones and I'm sure that this is worth a go at covering up my lovely imperfections.
3.
Mememe Cosmetics Sensuous Nail Gloss
- now I do like my nude nail polishes and what a cute little bottle! I think I'll be trying it when/if I have a bit of a tan this summer.
4.
Caudalie Eaux Fraiches
- no Glossybox would be complete without a fragrance sample! This one is slightly more impressive than the standard tiny tube with a top that's impossible to get off. It is a sleek, metal-topped cylinder that does look rather classy. The smell isn't bad either - a light zesty fragrance that makes me smell reminiscently of lemons.
5.
Glossybox Serie Exclusiv Pro Beauty Brush
- basically a synthetic makeup brush with no bells or whistles. A good size for makeup bags and on the go touch ups!
Although this box is significantly better than the last one I received, it will take a couple more months of being nosy and reading other blogger's reviews before I consider resubscribing. For now my beauty box allegiance has changed - watch this space.