I've had my eye on this little array of lip products ever since it came out in the US (it feels like a year ago) and was surfing the MAC website randomly and noticed that the Tour de Fabulous collection had finally arrived on the UK site. This collection consists of limited edition lipglasses and lip pencils and in my opinion is definitely worth a look.
I picked up three of the lipglasses that really stood out to me: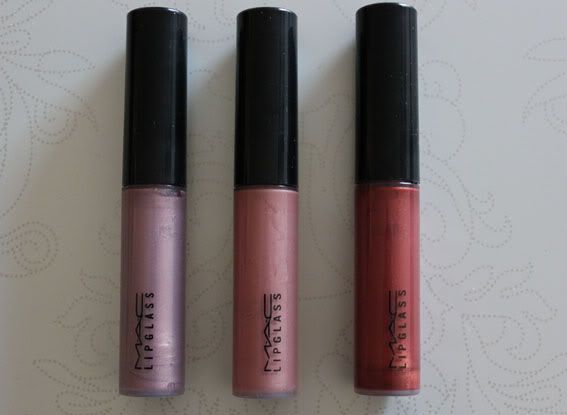 Comfort & Joy, Rich & Witty, Rich Bounty
Comfort & Joy
is a cool-toned pale mauve with moderate shimmer - very pretty!
Rich & Witty
is surprisingly opaque; it's a medium rose-pink with some subtle shimmer. It strikes me as a colour that'd look lovely on the beach! Finally I picked up
Rich Bounty
. I'm not usually so adventurous when it comes to dark lip colours as I'm fairly pale, but the shade was just so gorgeous I just couldn't resist. It is a coppery red again with some subtle shimmer. I think this would be paired best with a lipstick underneath to prevent any unevenness showing (a slight drawback!)
Onto some swatches!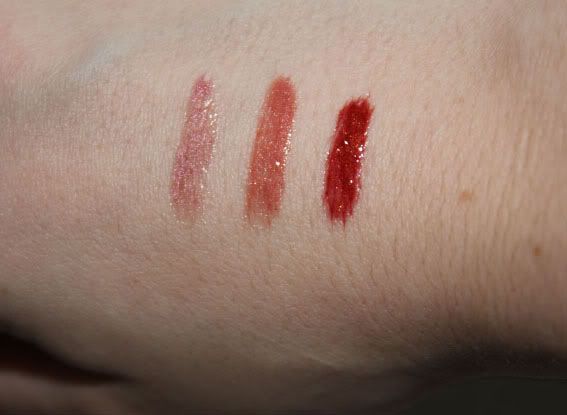 Comfort & Joy, Rich & Witty, Rich Bounty - same order as above, clever hey?
While I was online I used the free shipping incentive to pick up a couple of other bits. I'd run out of the wonderful
Mineralise Skinfinish Natural
(Light) and was slightly fed up of shining like a beacon so it was an obvious choice...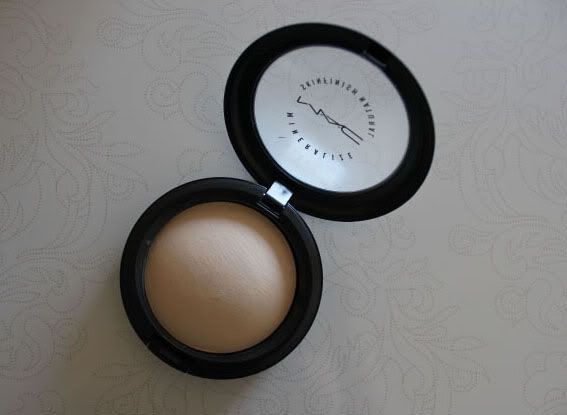 MAC Mineralise Skinfinish Natural - Light
I also picked up one of the MAC Pro palettes to house my MAC eyeshadows. I'm really looking forward to depotting them/burning my fingers once my magnets arrive. Here's a picture of my haul in it's entirety so you can see the chic black loveliness of the packaging: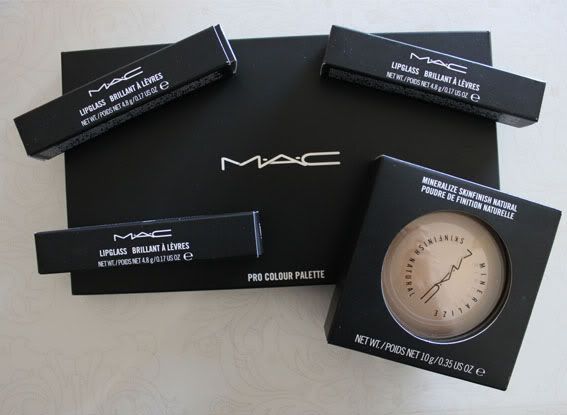 All products mentioned are available at
www.maccosmetics.co.uk
(Tour de Fabulous for a limited time only). That's all for now, thanks for reading!