It's that time of the month again! This week I found my second She Said Beauty box on my doorstep (well not actually, I had to go and pick it up from the Post Office).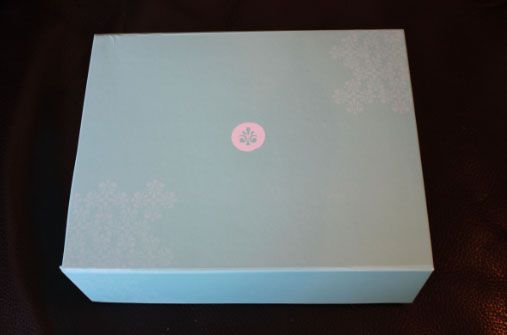 I do love the colour of the boxes...
Anyway this month I opened it to discover the following awaiting me: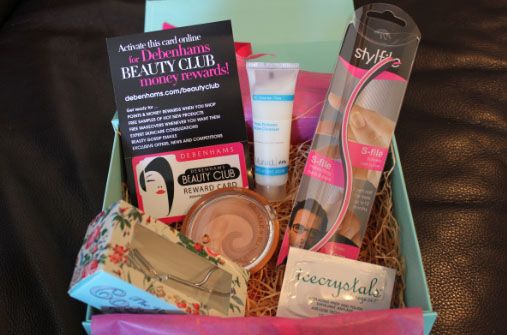 1.
Miners Cosmetics Sunblushed Bronzer and Blush Blend
- At last a make up product in a beauty box that I feel I could actually make use of. It's not too browny or orangy as some blushes can be, this seems like a nice mixture of a pale rose pink and a light shimmering brown. I can definitely see myself using this seeing as I have a rather pale complexion. Lovely.
2.
Murad Time Release Blemish Cleanser
- This looks familiar! I received an identical sample of this in one of my previous Glossyboxes. I've heard great things about Murad skincare products and I'm slightly gutted that I won't be able to use this. I have normal skin that's prone to dry patches and have never suffered greatly from blemishes or acne so I don't really have any use for this. I'll probably pass this on to a friend!
3.
Stylefile
- No doubt familiar to those of you who watch The Apprentice (UK). This is a product that has been invented by a previous winner of the series, Tom Pellereau. The S-shape of the file is designed to follow the natural contour of the nail, making filing easier. Apparently he got the idea from watching his sister filing her nails...aww.
4.
Freeze 24-7 Ice Crystals Anti-Aging Prep & Polish
- This is a mini-sample of an exfoliator. That's about it really! I'll give it a go when I'm having a dry face day. A full size tube of this retails for £33 so I have high expectations.
5.
The Vintage Cosmetic Company Eyelash Curler
- Well this is an eyelash curler. It came at just the right time as my MAC ones decided to ping apart the other day :(
6.
Debenhams Beauty Club Reward Card
- Basically a card like the Boots Advantage Card/Tesco Clubcard, but for Debenhams. Not something I'd thought about getting previously, but I'll put this in my purse and no doubt it'll come in handy next time I make a purchase from there (if I remember I have it in there!)
Overall I'm pleased with this box and am looking forward to trying the products. I do however have a slight niggle. That is the fact that these beauty box companies obviously send out a variety of products to their subscribers and sometimes the cards in the boxes don't exactly match up to what's actually in the box. It'd be nice if they could do this so a little blurb of all the possible products is there to prevent the need for uneccesary Googling!
More on this in my next post... :)